Meyle New High Carbon Discs - Better than OE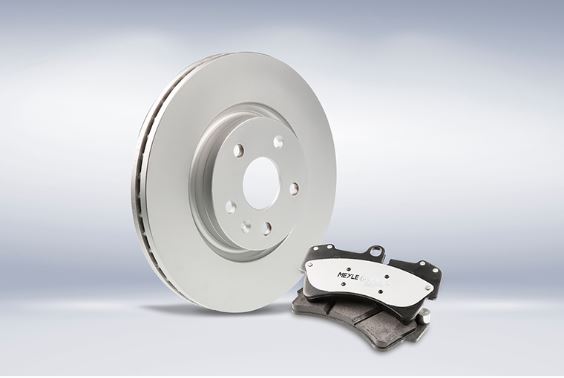 The E approval mark guarantees that replacement brake parts match the performance features of original-equipment products. Certified MEYLE brake discs do not only meet the most stringent modern safety standards, but cutting-edge coating technologies offer additional long-term anti-corrosion protection for brake discs from the MEYLE‑PD product line which also features high-carbon MEYLE‑PD brake discs. Thanks to its higher carbon content, these brake discs offer improved torsional and thermal resistance over conventional brake discs and thereby further reduce the risk of noise and vibration generation. All brake discs marketed under the MEYLE‑PD product line offer advanced anti-corrosion resistance and extended service life to help workshops build long-term relations with satisfied customers. At the same time, they make two procedures in brake repair redundant: over 85 per cent of the products are shipped with the locating screw included and the discs come "ready-to-fit" not requiring any degreasing. Repair professionals benefit from significant time savings.
We stock a full range of Meyle Brake Discs with new orders arriving from Germany weekly. 
Bosch Pads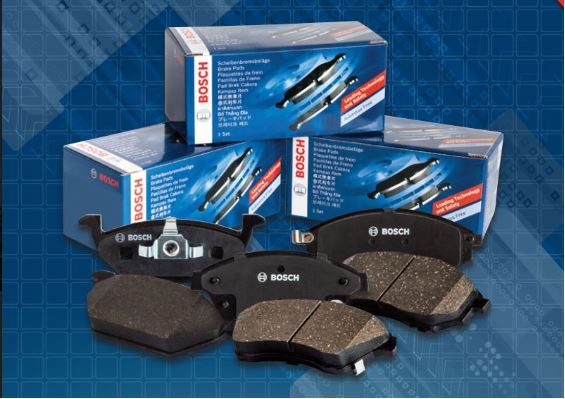 Quality without compromise
The Bosch Blue Line brake pad range incorporates a variety of design features and numerous friction formulations which allow your customers to receive the best possible braking performance. While vehicle requirements may change, there's one thing that will never diminish, and that's Bosch's commitment to quality and product development.
 
Bosch brake pads have been developed to withstand extreme loads and are manufactured from especially high-quality materials. Extensive performance and NVH dynamometer testing along with extreme environment testing ensures that Bosch brake pads demonstrate a high level of performance and service life before being approved for sale.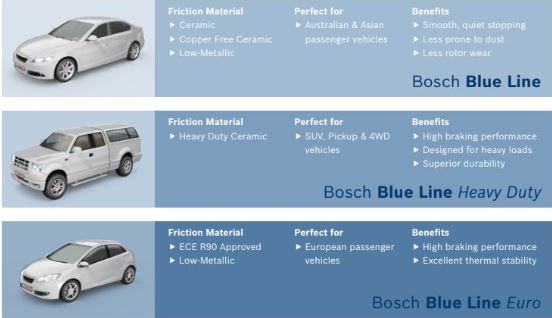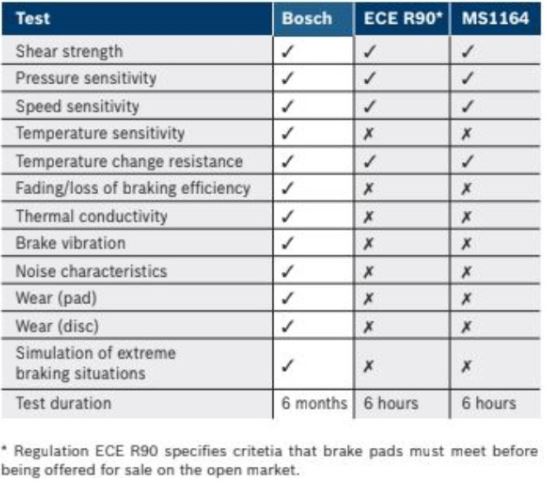 Click here to view some brake pad and brake disk fitting tips from Meyle