It's Friday so we have a Friday Super Special for you on this fantastic Benz Dashboard Service Kit. Stock is limited so first in first served. Order yours today!
Have a great weekend!!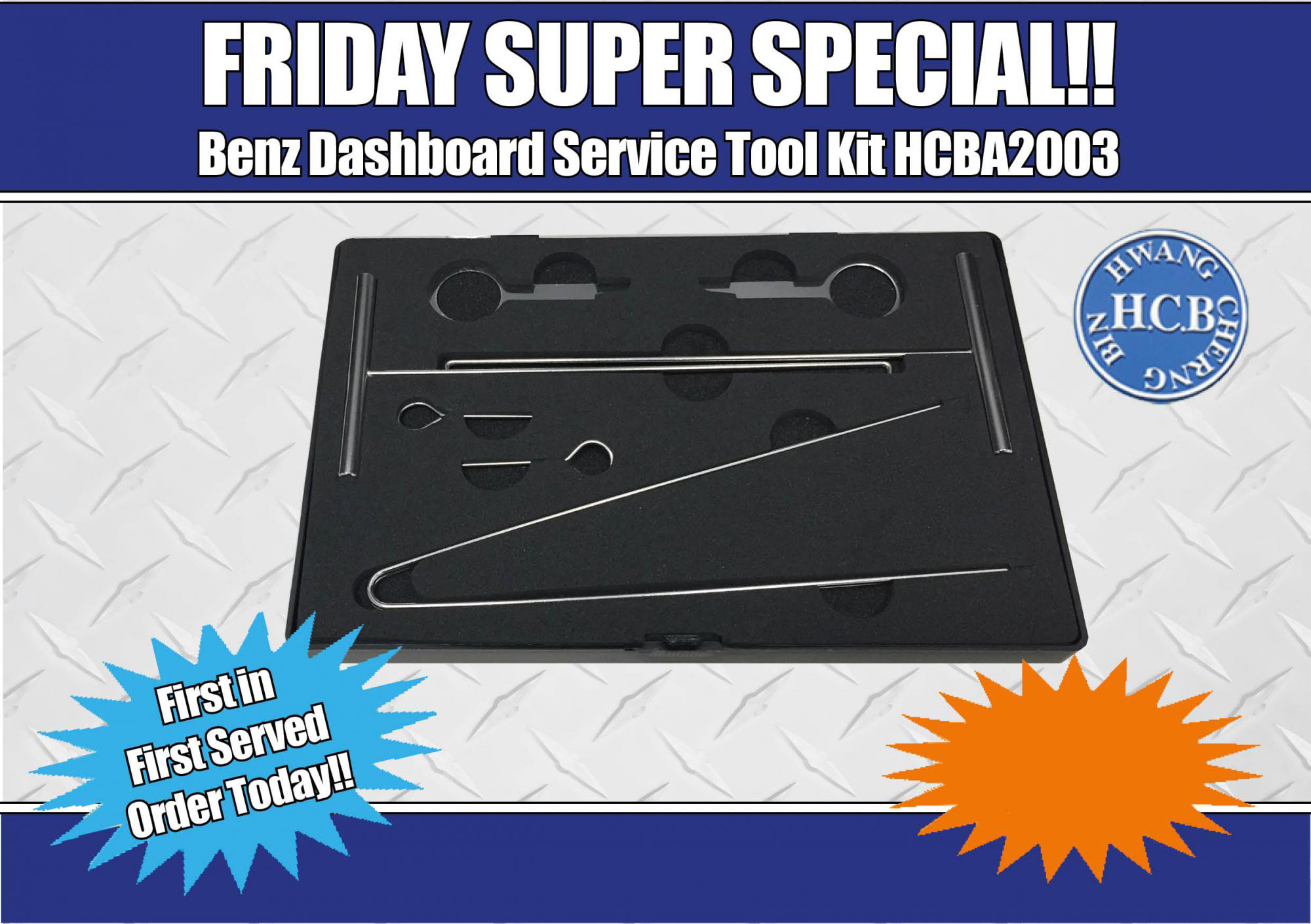 Benz Dashboard Service Tool Kit
Don't get stuck fiddling around with hard to remove door locks, ignition barrels, and radios. This tool is fantastic to have in any workshop and proves its worth time and again. 
Includes:
Radio Removal Tool
For 1992 and newer Mercedes
Models 140, 129, 202 & 210
Ignition Lock Removal Tool Set 
2 Removal Tools for Model W 126
2 Removal Tools for Model W 124 & 201
Pair of Hooks
For Removing Instrument Cluster
For Models W107, 116, 123 124, 126, 140 & 201