It's Friday so we have some Friday Super Specials for you including a BMW Differential Bush Removal/Installation Tool Kit, a Mercedes lock nut set, a VAG FSI Injector Seal Removal/ Installation Tool, a brake piston windback tool and a 1/2" Drive Ribe Belt Socket Set. Stock levels are limited so first in first served. Order yours today!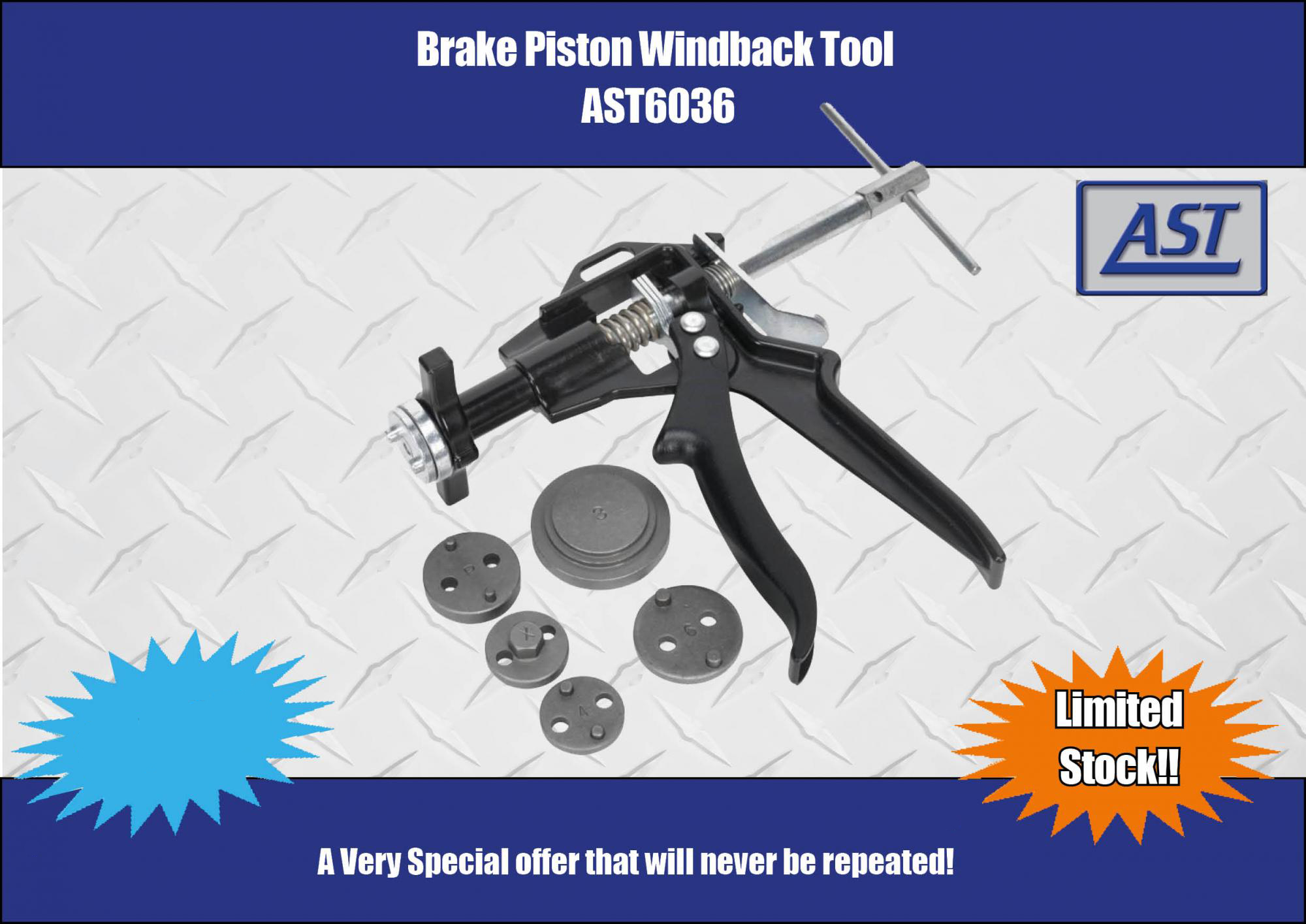 Brake Piston Wind-Back Tool Kit 5pc AST6036
This innovative dual purpose tool from AST tools is designed to push and wind back brake calipers. 
It is fast and simple to use with one hand. Lightweight and durable materials enable the tool to work on most common caliper designs. It is suitable for use on either left or right handed wind back calipers. 
The tool comes with four common adaptors but is compatible with all 2-pin magnetic adaptors, making the tool truly versatile.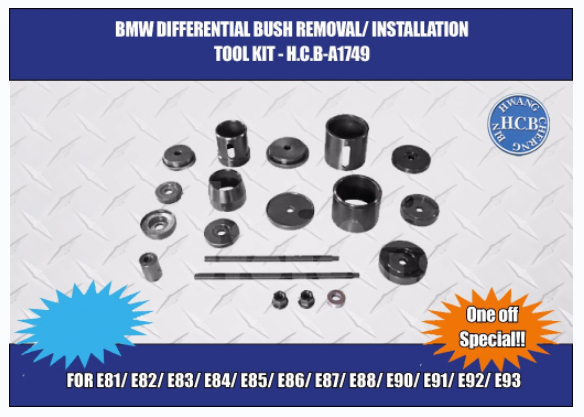 BMW DIFFERENTIAL BUSH REMOVAL/ INSTALLATION TOOL KIT  
H.C.B-A1749
 This kit is designed to remove/install the differential bushes on BMW E Class models.
* Applications:
BMW (E81/ E82/ E83/ E84/ E85/ E86/ E87/ E88/ E90/ E91/ E92/ E93)
12-Piece Locking Wheel Nut Sockets For Mercedes Benz OEM
ET6059
Applications: A Class, B Class, C Class, GLK Class, CLC Class, CLS Class, CLK Class, E Class, SL Class,
SLK Class, M Class, C300, C250, C350, E320, 204, 211, 212, R Class
• Sizes: M12 x 1.5 x 40mm
• M14 x 1.5 x 26mm/26.5mm/46mm/45mm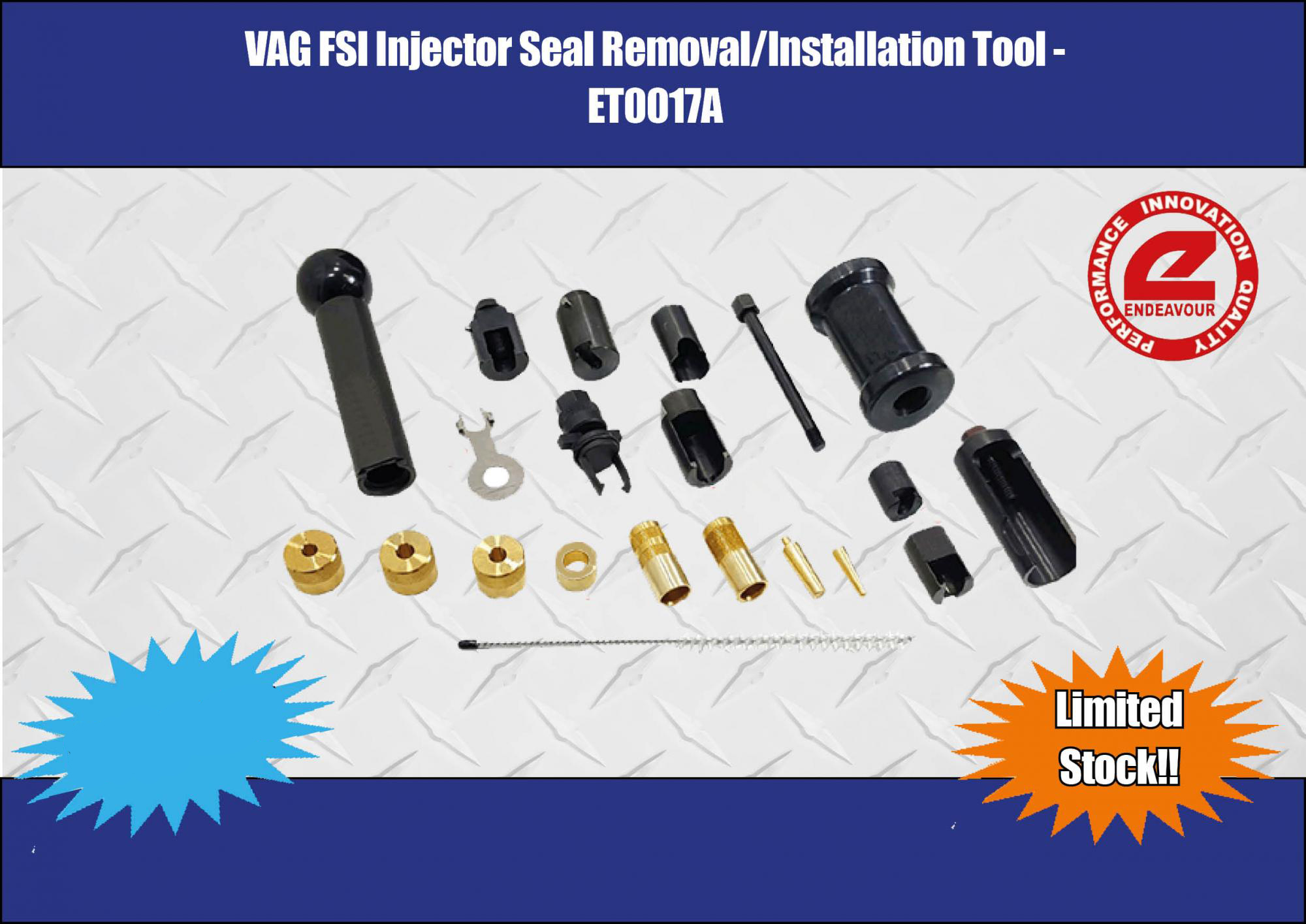 VAG FSI Injector Seal Removal/Installation Tool - ET0017A
For the removal and installation of high-pressure injectors and installing the combustion chamber seal. The only tool on the market designed to remove and install FSI fuel injectors. Essential for preventing damage to the Teflon seals when replacing them. 
Applications: All VAG FSI Petrol Engines including 1.4L, 1.8L, 2.0L and V8 models.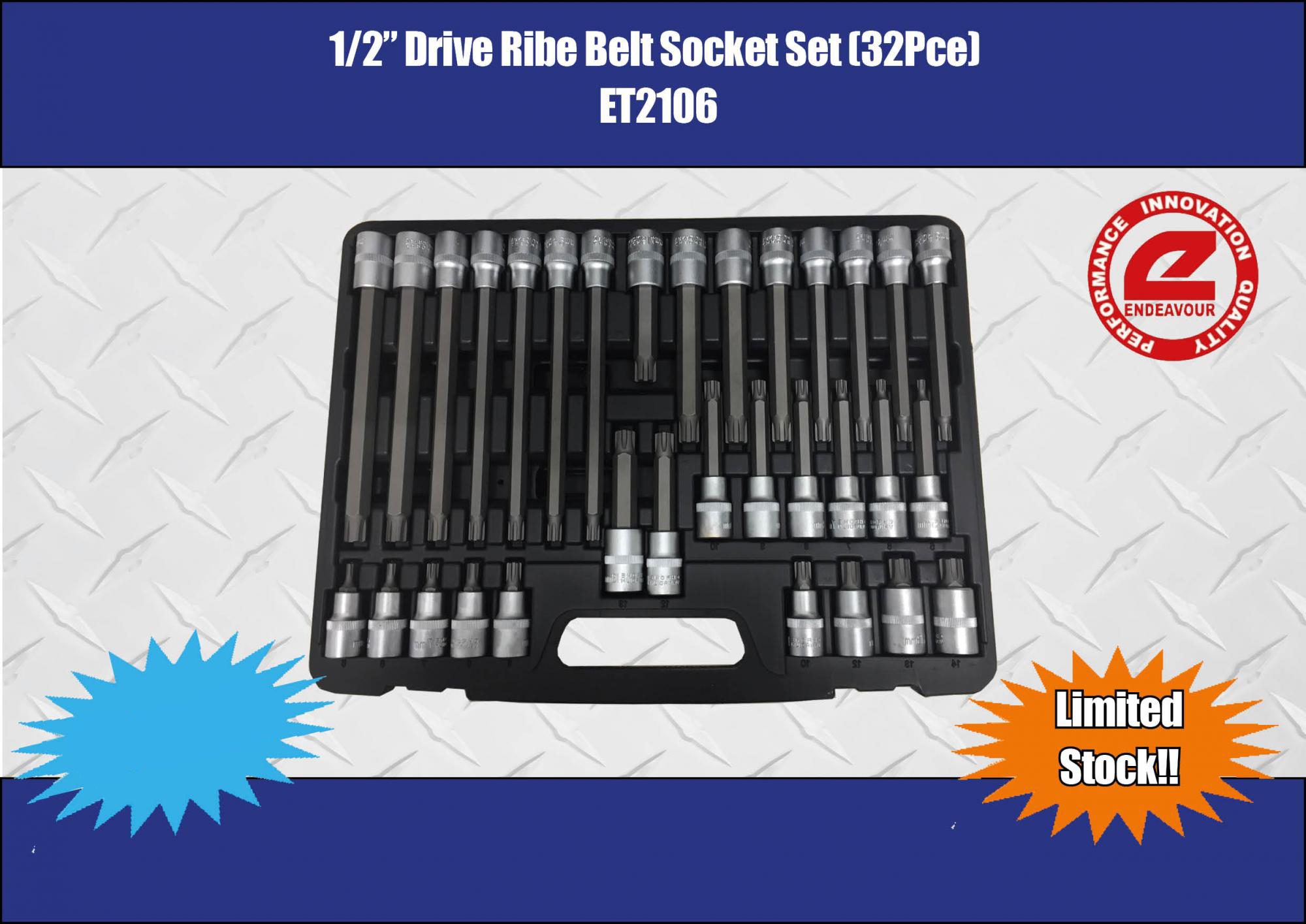 1/2" Drive Ribe Bit Socket Set (32pce) - ET2106
Manufactured from chrome vanadium steel for strength and durability 
1/2" drive so will work for any ½" drive ratchet/power bar etc
SET INCLUDES THE FOLLOWING SIZES 
SHORT RIBE BITS - 5mm, 6mm, 7mm, 8mm, 9mm, 10mm, 12,mm, 13mm, 14mm
MEDIUM RIBE BITS  - 5mm, 6mm, 7mm, 8mm, 9mm, 10mm, 12,mm, 13mm, 14mm
LONG RIBE BITS -  8mm, 9mm, 10mm, 10mm, 12,mm, 13mm, 14mm
EXTRA LONG RIBE BITS -  8mm, 9mm, 10mm, 10mm, 12,mm, 13mm, 14mm