The story below comes from Autohaus European, they have had a lot of great stories lately but I felt that this one in particular was a great fix and good example of creative thinking that you would all be able to apply in your own workshops. I hope you find it helpful. Have you come up with an interesting solution to a common problem lately? If you have a story you'd like to share I'd love to hear it, just send me an email or give me a call.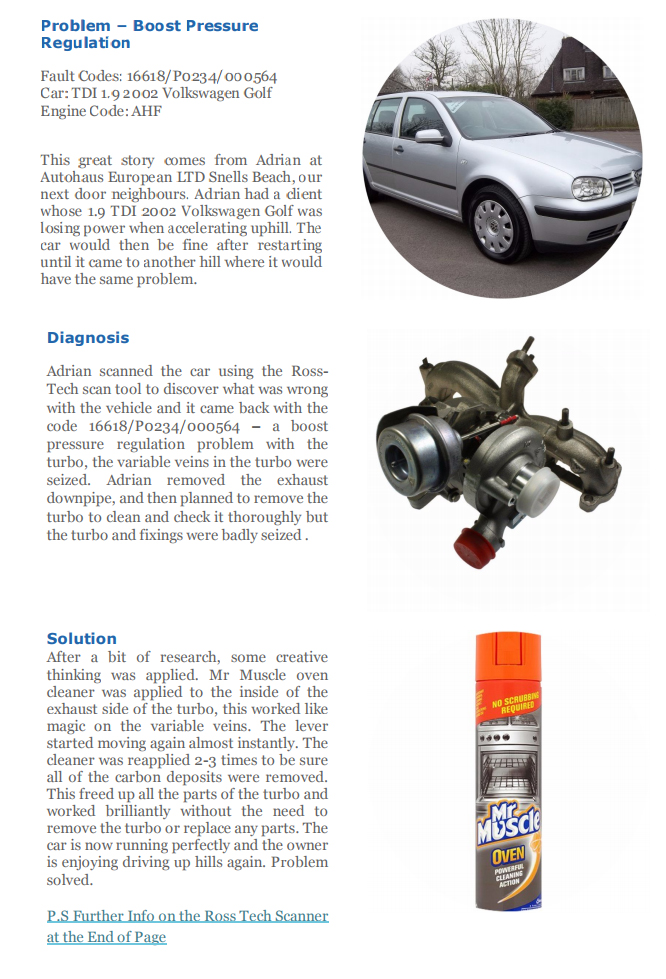 NEW FEATURE HIRE TOOL
Wheel Bearing Complete Repair Solution for VW Crafter & Sprinters 2006 >
A FAG tool 400 6199 10
Vehicle manufacturer / Models: Mercedes­Benz Sprinter (906), Vito (W639), Viano (W639) Volkswagen Crafter (2E) Axle: Front axle Wheel bearing replacement used to be simple, but with new advances in technology it has become a tricky job requiring specialist tools. This is a repair that is in high demand for transport vehicles and campers, and it can be tricky in areas where there are no dealers nearby. For the first time, this repair can be done outside the main dealer network by hiring this highly specialized tool from us. The tool is required for the repair work to ensure that the wheel bearing is pressed in over the outer ring and the locking ring clicks into place in the groove in the steering swivel. This special tool is imperative for this repair job so don't start disassembling straight away, give us a call and book in this tool. This tool allows you to replace the wheel bearing of the front axle of the vehicles listed above without having to replace the entire steering swivel assembly. The otherwise mandatory wheel alignment is no longer necessary and the associated down times of the vehicle in the workshop are reduced. Valued at over three thousand dollars, this is not a tool that the average workshop would be able to afford, yet our hire cost is just $150 plus shipping. This is a heavy duty piece of kit weighing over 40kg so it is delivered on a pallet and is has a 2­3 day delivery time. We can also supply Ruville wheel bearing kits to complete the job, offering you a complete repair solution.
Watch the video below for a full tutorial on using this ground breaking tool.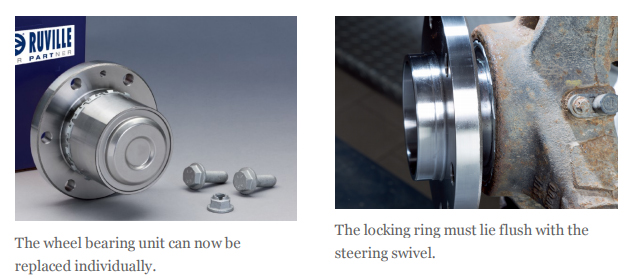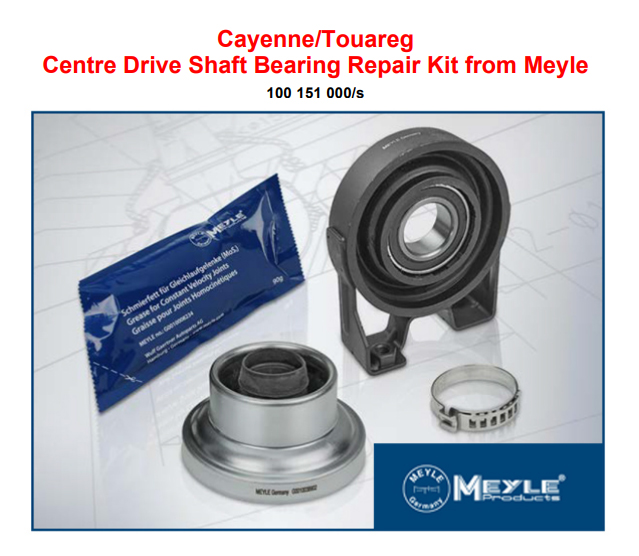 Ruville, ET1106, Diesel Injector Extractor, Wire Terminal Removal Tool, ET7067, CV Boot Band Pliers, ET4077, VAG Viscous Fan Holding Pin Wrench, HCBB1215, 100 151 000/s, Cayenne, Touareg, Centre Drive Shaft Bearing Repair Kit, Meyle, Boost Pressure Regulation Repair