We have some great tech tips on Installing PTFE oil seals from FAI, some info from Meyle on their upgraded brake discs and some great tool specials too. We have several orders arriving weekly from overseas so if you need a particular part, we can get it for you at a great price, just give us a call. Wishing you all the best for a Merry Christmas and a Happy New Year.
Tech Tips on Installing PTFE Seals with FAI
PTFE oil seals can be tricky to replace. The method in which the PTFE lip is produced and cut creates a memory behaviour, causing the material to constantly try and return to its original shape. This material creates a tight seal against the shaft and if damaged on installation severely impacts the integrity of the seal. Warning ­ Don't remove the plastic sleeve before fitting, It will disengage as part of the installation.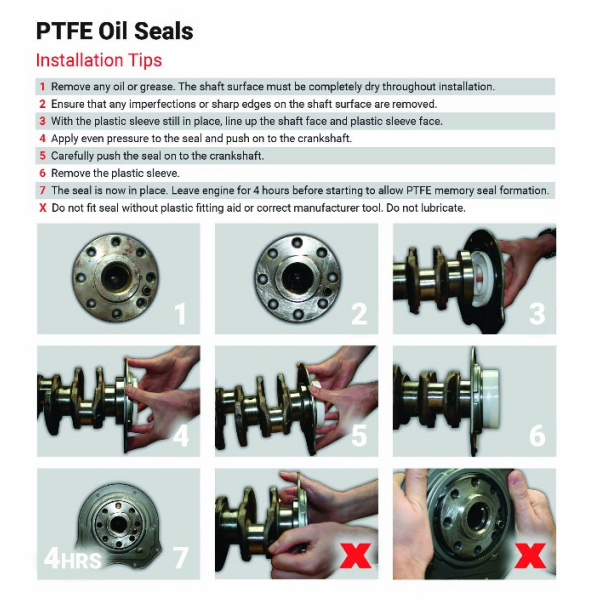 Braking News From Meyle
The team at Meyle have been busy upgrading their brake components! High­carbon MEYLE ­PD brake discs have increased performance and advanced corrosion resistance. These discs provide improved heat resistance over standard designs and prevent thermal vibration. The result is less operating noise and vibration– whether in everyday traffic or under extreme driving conditions.
The benefits of our upgraded high­carbon MEYLE­PD brake discs at a glance:
• Maximum safety and driving comfort
• No brake disc warping/juddering
• Ready­ to ­fit design – no degreasing required
• Minimised corrosion thanks to cutting­ edge coating technology
• Long­lasting brilliant appearance
• Resistant to contamination
• Over 85% of the current brake disc range come with a locating screw
For top performance and durability try Meyle brake pads today.