Our biggest focus here at All Euro is keeping you up to date with the latest developments in specialist car tooling, so you can cut back on labour intensive work and increase your turnover. A common problem we see in the workshop is smoking BMW's, this is usually caused by faulty valve stem seals which can be very tricky to replace. We have two great repair solutions for you this month which cover the most common types of BMW's you are likely to see. These kits allow the technician to replace the valve stem seals without removing the engine and cylinder heads, this saves up to 20 hours of labour...that's half a week! Using these solutions is really going to help you catch up on your workload. Remember we are happy to chat with you about the right tools and parts for any job any time just give us a call.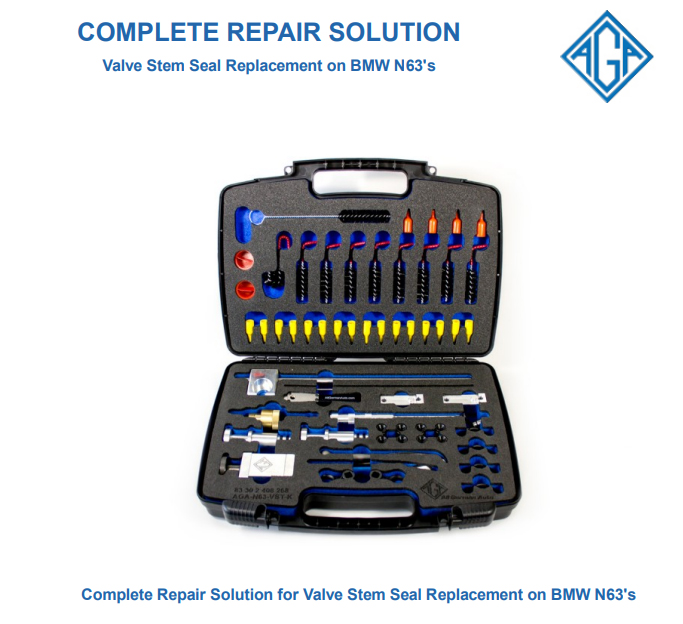 Problem:  
Your BMW is smoking due to bad valve stem seals. Old valve stem seals harden over time and no longer provide a proper seal between the seal and the stem, allowing oil to leak into the combustion chamber and the exhaust. This leaking can cause your car to smoke and can decrease the life of your catalytic converter. We've seen a number of cars that come in with CAT inefficiency codes that are solved by replacing the valve stem seals.
Solution:
The AGA N63 Valve Stem Seal Tool Kit. allows you to perform the Valve Stem Seal Repair without removing the engine or cylinder heads from the vehicle. This repair not only saves you a lot of hours of labour, it also eliminates the huge risk of returning customers with cylinder head gasket issues or oil leaks. Benefits: This repair eliminates smoking from the exhaust, reduces risk of damaging catalytic converters, and helps the car pass smog. With our tool kit, you can do the repair in-house while saving the customer thousands. It's a win­ win that keeps your customers in your shop and saves them the hassle of going to another facility to get the job done.
Two supplementary tools are required to do this job.
We also provide the HCB A1587 Fuel Injector removal and Installation tool and the HCB A1593 N63 cam timing kit as a part of this hire.
Hire ALL THREE TOOLS to do this job for just $300+GST & shipping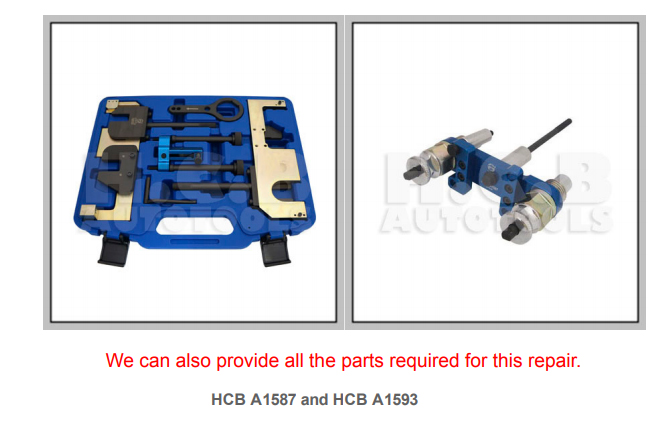 Click here to view full PDF instructions for this repair.
Click the image above to watch the AGA how to video for the stem seal replacement repair.
This repair kit is designed specifically for the N63 engine and doesn't work with any other type of engine. For other BMW engines that need repair we do have another toolset that will work for the wide majority of BMW's and some other car types. The HCB B1376 please read below for all the details.